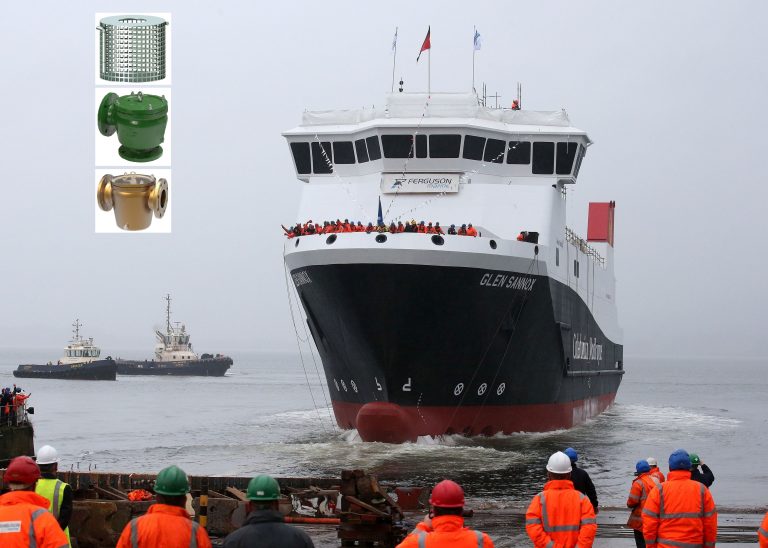 This environmentally-friendly, 102 metre vehicle passenger ferry is the first of two vessels which are the first LNG fuelled ferries designed and constructed in the UK. Each vessel can transport up to 1,000 passengers and up to 127 cars.
LK Valves & Controls supplied all the mud boxes and suction strainers; a total of 72 right angle mud boxes and 52 suction strainers.
LK's mud boxes are available in cast iron and gunmetal. Suction strainers, (also known as strum boxes), are available from stock in galvanised mild steel and are also available in stainless steel upon request.