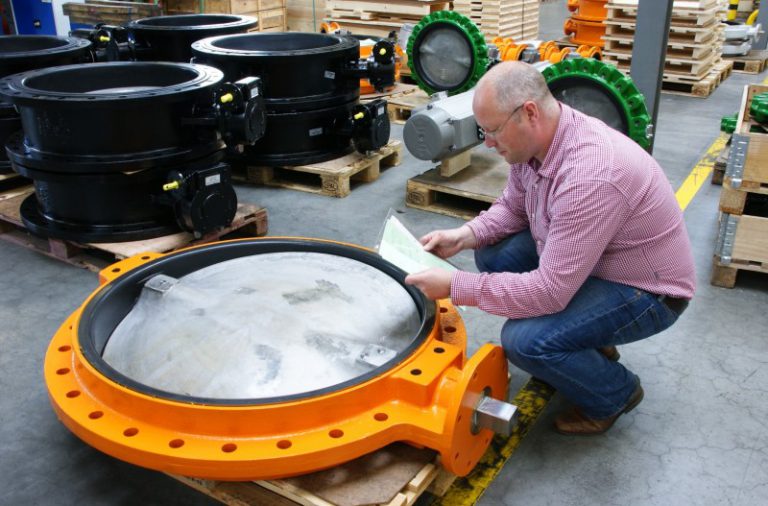 LK Valves & Controls Ltd are pleased to announce they have recently been appointed the representative for the Wouter Witzel range of valves for the UK's INDUSTRIAL market.
LK have a long association with Wouter Witzel having been appointed their sole and exclusive stockist and distributor for the MARINE market back in 2006. During this time, LK have built up an excellent knowledge of the Wouter Witzel product range and their state-of-the-art manufacturing techniques. Our staff have developed many close relationships with the very knowledgeable and highly professional people at Wouter Witzel, all to the mutual benefit of both companies and our customers.
Wouter Witzel have been producing the highest standard of butterfly valves for well over 50 years. The now well-established Dutch company has become the international leader in their field. With more than half a century of manufacturing expertise and knowhow, their drive for innovation and dedication to their product has made their butterfly valves synonymous with high quality and lasting performance, reducing operational costs, down-time and maintenance expenses to an absolute minimum.
The company's flagship product, its rubber lined butterfly valve, has developed an unsurpassed reputation within both the INDUSTRIAL and MARINE markets for their long lifespan, and is backed with Wouter Witzel's 5 year standard warranty.
These quality valves have benefits over the competition and Martijn van den Bergh (pictured above), now head of the Wouter Witzel industrial division, is quick to point out these benefits. He highlights the fact that Wouter Witzel's precision engineered rubber lined butterfly valves have considerably lower torque than the competition and emphasises, as a result, that one saving that may not be initially apparent is when you consider actuating Wouter Witzel's butterfly valves. Martijn comments; 'actuators are expensive', 'actuators for our competitors valves tend to be larger and cost much more than the valve themselves'. 'Wouter Witzel rubber lined butterfly valves with their low torque and high reliability, require smaller actuators, and when you can buy an actuator that is a smaller size, then you save an enormous amount of money'.
For more information, ex-stock and short lead time supply of Wouter Witzel rubber lined butterfly valves, check valves and high performance double offset butterfly valves in the UK, please contact one of LK Valves & Controls experienced team.