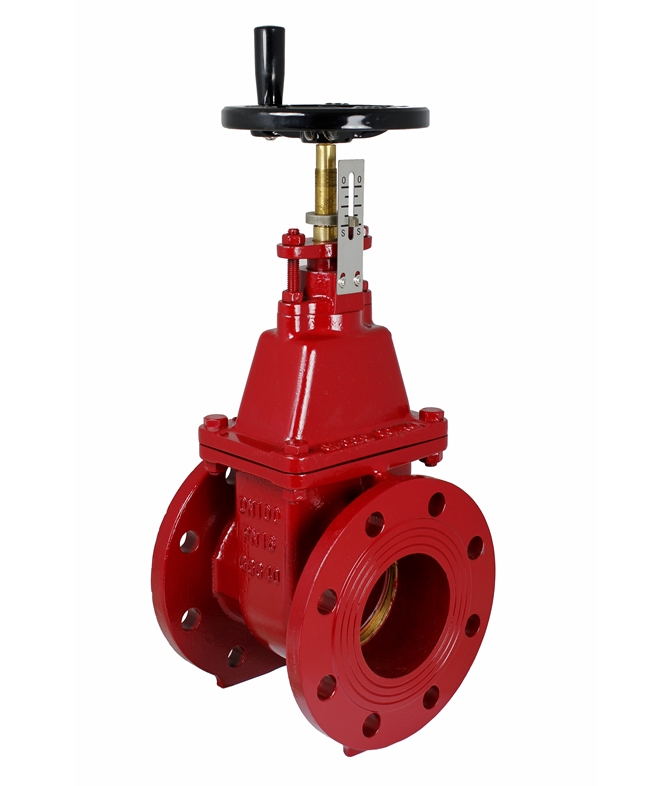 LK have launched a new metal seated gate valve, figure 611102. The new gate valve is multi-turn having a non-rising stem and indicator and is available in sizes DN40 to DN150 flanged and drilled PN16 and flanged PN10 in sizes above DN200.
The valves is used for isolation on applications up to temperature of 120°C, on media such as fuel oil, lubricating oil and flammable hydraulic oil, cargo oil, non-flammable hydraulic fluid, boiler feed water, condensate, fresh water and seawater.
The valve body and bonnet castings are from a Lloyds Register approved foundry and are manufactured from GGG40.3 ductile iron. Available with 3.1 certification the new valve is suitable for Classification Society witness testing for 'ship side' application.
LK Valves AB are a leading producer and supplier to the industrial market and other sectors offering valves in various materials and executions. In particular they have an excellent reputation in the global marine industry, trusted for their application expertise. They offer an extensive range of valves, strainers and actuation solutions for every system on board a vessel many of which are Classification Society Type Approved.
LK Valves & Controls have been the UK and Eire agent for LK Valves AB since their inception and hold stocks of the most popular sizes of valves and strainers in their Liverpool warehouse with back up stocks held in Sweden.
For more information, ex-stock availability and short lead time supply, please contact one of LK Valves & Controls experienced team.