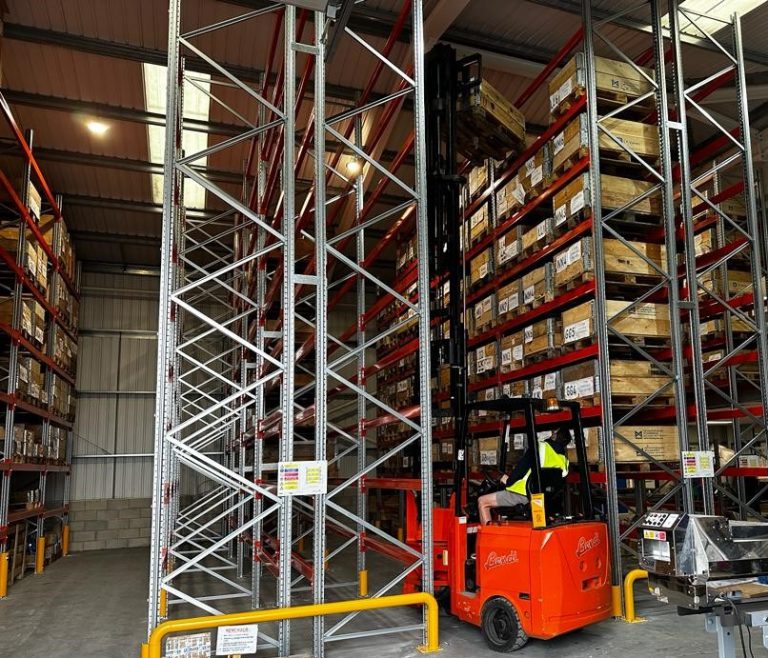 LK Valves & Controls Ltd have recently invested in a new bespoke warehouse racking installation together with a new Bendi forklift. This capital expenditure is part of the company's five-year plan to prepare for the anticipated increased in growth over this decade and beyond.
The new investment has more than doubled the existing warehouse storage capacity and will facilitate the firms planned expansion enabling the company to increase the quantity of its existing product range to keep up with forecast demand. It will also permit the company to introduce more products to its portfolio and expand into other markets and furthermore, will allow the business to take advantage of economies of scale when purchasing and importing goods from its European principal suppliers and in so doing help reduce costs.
Co-owner and director Alan Wareing said "LK Valves & Controls are a service driven company, staffed by highly professional dedicated people with a wealth of knowledge and experience and a "CAN DO" attitude. This new investment will future proof our company and will support our staff in their day-to-day operations, enabling them to continue to provide an unsurpassed service and deliver premium value to all our customers".
A significant part of the company's business is providing a reliable service to the UK's urgent ship repair market. Having stock available off the shelf is key to satisfying the demands of this industry sector. Increasing the quantity of product stocked and having a wider range of the most popular marine valves on the shelf, will better equip the company to service ship repair work in the future and enable the business to continue to react instantly to clients' requests to dispatch and deliver goods immediately. A service for which some existing customers have come to rely upon.
The above picture was taken during the process of loading up the new racking with stock. Prior to installation, three employees had undergone and passed an intensive forklift training course to operate the companies new Bendi forklift. Soon a couple more warehouse operatives will also receive this training.
For ex-stock availability and short lead time supply of industrial and marine valves strainers and ancillary products, please contact one of LK Valves & Controls experienced team.