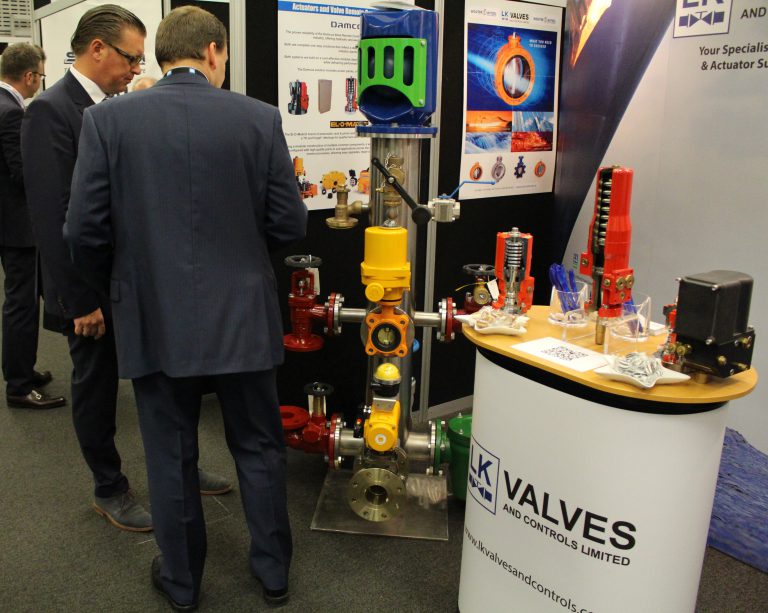 LK Valves & Controls would be delighted to see you on stand 92 at IMPA London 2016 at the QEII Conference Centre, Westminster, London UK on 21st and 22nd September.
On the LK Valves & Controls stand will be our unique 'valve tree' which allows us to display our principal products including:
• Winel's new Type Approved aluminium tank vent check valve.
• LK's new Type Approved storm valves.
• LK Type Approved globe and angle valves.
• LK Type Approved quick closing valves.
• Wouter Witzel range of Type Approved butterfly valves.
• El-o-Matic pneumatic and electric actuators.
• Damcos hydraulic an electro-hydraulic actuators.
• Truflo Marine's ball valves and various other valves in our range.
Joining us on the stand this year will be Marcel Tebbens from Winel BV. Winel's latest development, the new aluminum type 'CM' tank vent check valve is made of a seawater resistant lightweight aluminum alloy ALMG4.5. Available in sizes DN40 to DN450 this latest valve is a slim line small design, lightweight, with a high flow capacity. It has been tested and certified in accordance with the relevant requirements of the European Union Recognised Organisations Mutual Recognition procedure for Type Approval.
Also joining us on the stand is Johan Kindblom from LK Valves AB. LK have just introduced a new and improved range of storm valves. The new storm valves are available in sizes DN50 to DN150, in straight and angled design and feature several innovative improvements.