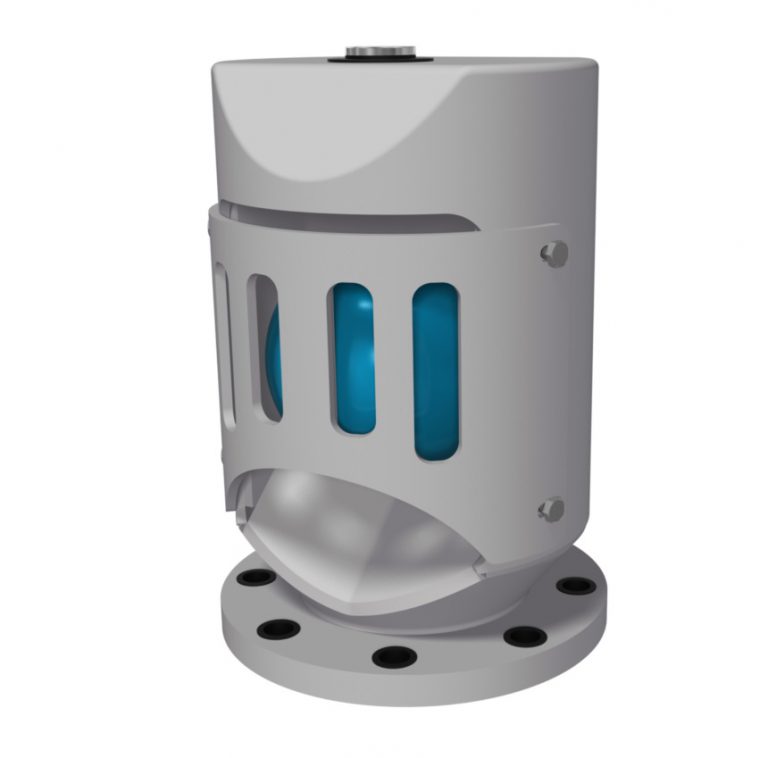 Winel's latest development, the new aluminum type 'CM' tank vent check valve is made of a seawater resistant lightweight aluminum alloy ALMG4.5. Available in sizes DN40 to DN450 this latest valve is a slim line small design, lightweight, with a high flow capacity. It has been tested and certified in accordance with the relevant requirements of the European Union Recognised Organisations Mutual Recognition procedure for Type Approval.
Winel have been producing tank vent check valves for over 50 years and they have Type Approvals from all major Classification Societies for their whole range of tank vent check valves.
Tank vent check valves or vent heads as they are more commonly known, are used on all ships in order to ventilate ballast and void tanks, while also preventing any contamination of the contents of the tank with water during rough seas. It is a requirement that all tanks aboard ships are protected from penetration of seawater in accordance with the International Convention on Load Lines 1966.
Winel tank vent check valves can be used on any type of commercially used ship, for yachts, navy vessels and offshore platforms. By using the Winel tank vent check valves you have the advantage of a solid, maintenance free and fully automatic operating system.
LK Valves & Controls has been the UK and Eire exclusive agent, stockist and distributor for Winel for over a decade and hold stock of the Winel type RM, RMO, Bolero and now the new CM range of tank vent check valves at their Liverpool premises, available with standard PN10 flange connection, JIS 5K and ANSI.
For more information, ex-stock and short lead time supply of Winel tank vent check valves in the UK and Eire, please contact one of LK Valves & Controls experienced team.